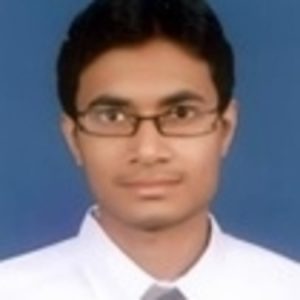 DR. ARPIT SHRIVASTAV
 (Ph.D. Food Science and Technology)
Mobile No. : (+91) 8318962447
E-mail: arpitfoodtech@gmail.com
Present Designation: Assistant Professor
Permanent Address: House no.55, B Sector, Vijay Nagar, Lalghati, Bhopal 462030
Academic Qualifications
Qualification
Year of Passing
Board/University
Scored (%)
Ph.D Food Science and technology
June 2020
Banaras Hindu University
7.9 CGPA
M.Sc.Food
2012

SAM HIGGINBOTTOM

INSTITUTE OF

AGRICULTURE TECHNOLOGY

ANDSCIENCES

(S.H.I.A.T.S)

NAINI

Allahabad(U.P)

80%

Science &

Technology

(8.26

CGPA)

B.Sc. FOOD TECHNOLO GY

2010

BUNDELKAHAND UNIVERSITY(B.U) JHANSI(U.P)

65%

Intermediate

2007

M.P. Board

57%

High school

2005

M.P. Board

67%
Details of Experience
CURRENTLY WORKING AS ASSISTANT PROFESSOR IN CENTRE FOR HEALTH AND APPLIED SCIENCES, GANPAT UNIVERSITY FROM NOV 2020 TO TILL DATE.
WORKED AS SENIOR RESEARCH FELLOW IN CIAE BHOPAL FROM 13 JUN 19 TO June 2020
WORKED AS ASSISTANT PROFESSOR IN AKS UNIVERSITY SATNA AUG 2018 TO JUL
ONE YEAR EXPERIENCE AS QA CHEMIST  IN COCA COLA (IEBL) AURANGABAD FROM  OCTOBER 2012 TO APRIL 2013
TWO YEAR EXPERIENCE AS TECHNICAL OFFICER(PO)IN SANCHI DAIRY PLANT (BHOPAL SAHKARI DUGDH SANGH)BHOPAL FROM MAY2013 TO MARCH 2015
Full length papers/Short Note/Chapter
Published Papers
Production of Amylase by Bacillus polymyxa NCIM No. 2539 from Agro industrial Wastes
Other/Joint Author
APPLIED FOOD BIOTECHNOLOGY, 4 (2), 103-112, 2345-5357, 2017
Scopus indexed and SCI indexed
2 Effect of protein and low molecular weight surfactants supplementation on physicochemical properties of spray dried guava (Psidium guajava) powder and its characterization
Other/Joint Author
The Pharma Innovation Journal,7(12),286-291,2277- 7695,2018
UGC listed and NAAS rated
3 The drying characteristics and quality evaluation of tray dried Custard Apple (annona squamosa l.) pulp
One of the two author/ First and Principal/Corresponding author
International Journal of Food Science and Technology (IJFST),Vol. 9,,1-12, ISSN:applied,2019
4 Effects of different levels of Jackfruit Seed Flour on the Quality Characteristics of Chocolate cake
One of the two author/ First and Principal/Corresponding author
Res. J. Agriculture and Forestry Sci.,3,6-9,ISSN 2320-6063,2015
5         "OPTIMIZATION OF GROWTH CONDITIONS FOR SPAWN
PRODUCTION OF PLEUROTUS FLORIDA"
Other/Joint Author
International Journal of Agricultural Science and Research (IJASR) ISSN(P): 2250-0057; ISSN(E): 2321-0087 Vol. 9, Issue 1, Feb 2019, 23-28
UGC listed and NAAS rated
Book Chapters Published
Recovery and characterization of Polyhydroxyalkoanates

  Recent advances of biotechnology pp-266-302 (37)

DOI:

 

10.2174/9781681083735116020008

eISBN:

 978-1-68108-373-5, 2016

ISBN:

 978-1-68108-374-2

Bentham Science .
Indexed in: EBSCO, Scopus.
 Biodegradable Packaging: A Sustainable Approach for Packaging of Fruits and Vegetables

in

 

Packaging and storage of fruits and vegetables




Pub Date:

 August 2021 

Hard ISBN:

 9781771889872 

Series:

 Postharvest Biology and Technology 
Indexed in :Scopus.
Custard Apple (Annona squamosa) Products Processing: A

Review 218-227 
June 2020 In book: Nutraceutical and Food Processing Technology (pp.218-227) Publisher: N D publishersProject: New Perspective in Agriculture And Human Health
PROJECTS AND TRAINING
One month Summer Training at" Bhas ka r ex. oils limited in oil extraction and refinin
One month training from ministry of UP state in Food processing and preservation.
ACHIEVEMENTS
ICAR NET QUALIFIED IN GENERAL CATEGORY
SECURED A POSITION OF 5TH RANK ALL INDIA IN ICAR SRF IN GENERAL CATEGORY
AMONG THE TOP 10 IN GRADUATION
AMONG THE TOP 5 IN POST